Jan 5, 2022 08:18 PM Central
Jessica Blankenship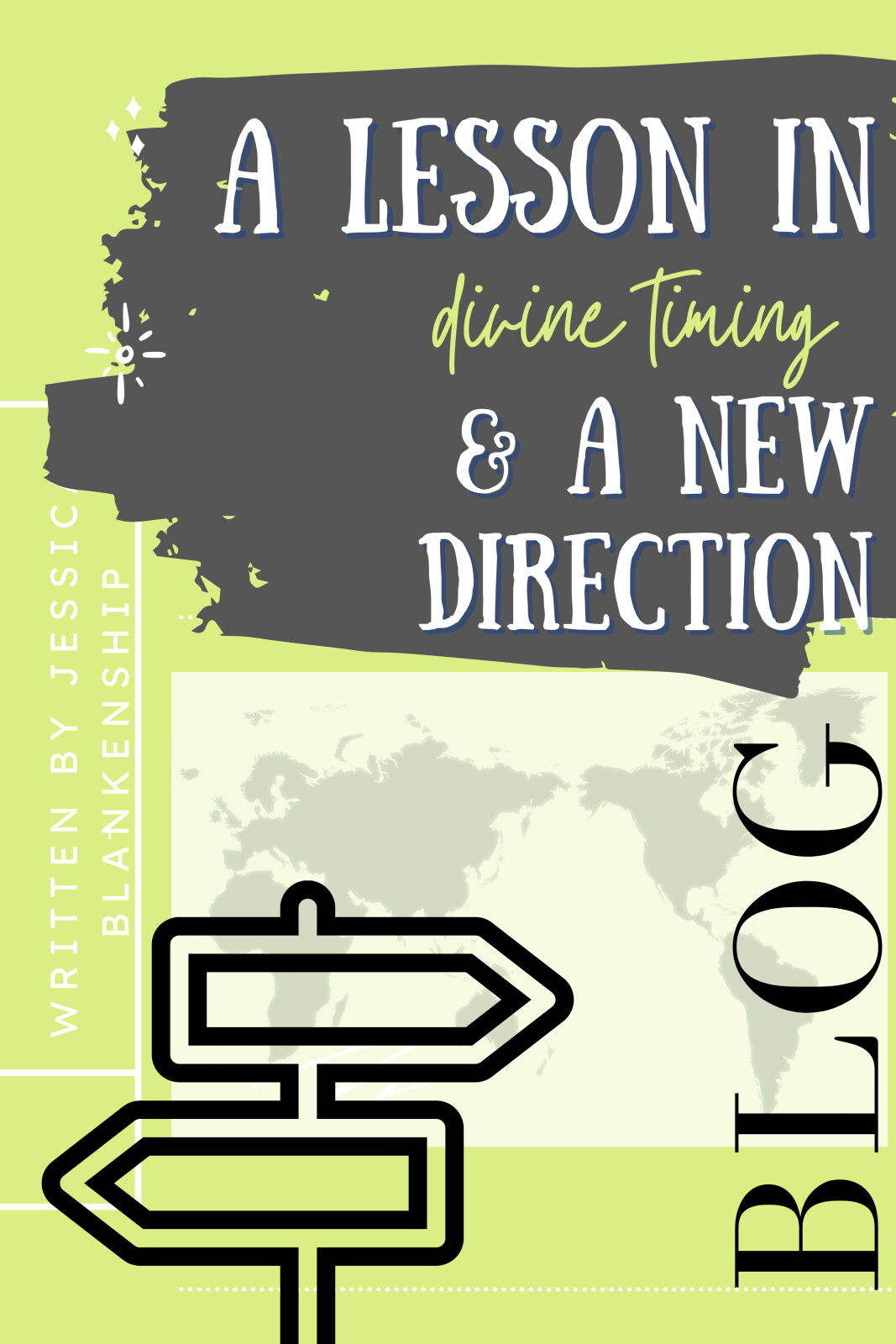 I'm sure I am not the only one who has claimed to have faith but was actually in dire stress about how something would turn out.
If you are like me and you have been wired to stress and overthink every little detail of life, then you likely have felt like I have. Sometimes I have to be reminded to stop all that unnecessary anxiety and concern... because it literally does not add a single inch to your height or even a moment to your life....

This past Spring was a time for me of great inner turmoil. I was in constant stress about how to start the art studio I had in my mind for over 13 years. I visited lots of buildings for lease. I spoke with lots of experts. I inquired and researched. I prayed. I also fretted and worried and fretted some more.
I felt like God dealt my team of the Artful Gathering a favorable hand when we were offered an amazing deal for a building right up the road. The owner loved us. He loved our vision. He loved our enthusiasm. He saw our willingness to learn from him and his many years of success in business.
He even allowed us to paint and install board and batten trim in the foyer and hang up our sign before we even signed the lease! We knew his maintenance man was deep into some re-routing of plumbing in the building so we expected it would be awhile before we could open.
We had no idea that we would spend our entire summer painting and sawing and patching nail holes, still waiting on that plumbing to get finished!

People ask me all the time about that building. We still have not been able to get started there. We have wondered if it will even work out now. Many things out of our control halted the entire project.

I had to accept the fact that if that building ends up working out, it will not be any time soon.

We had to be open to adjusting our sails.

Would you like to know some of the things that came our way when we adjusted to that wind instead of giving up?! It is so unexpected and fun!
Janet (our spunky, paint-party queen) has been rearing to go and has been whipping up paint parties all over! She has the car-packing and organizing down to an ART! She is ready to chat with anyone who wants a paint party! We're even working on a new concept called a "party pack"! More exciting details later!

Online, have you seen the hype about our art subscription boxes? These "gifts of art" allow me to serve families within their own homes. My online art courses have been in my head for a while but I couldn't figure out how to make them tangible until I learned about the concept of delivered art supplies as a subscription box! I even got some great advice from a business strategist about how to accept signups all the time instead of quarterly!
I could never pull this off on my own, as a creative thinker who is terrible at inventory and logging of supplies, etc. But, have you met Dave??? Dave has needed an introduction for a while! He is the co-founder of The ARTFUL Gathering, LLC.
Dave Hensley, who works with me at our "real job" has supported my crazy ideas from the beginning. He is truly the one who keeps my abstract brain in check and on the ground, with a degree in accounting he attained a few years ago and his severe case of level-headedness. He actually is the worker behind packing the subscription boxes, shipping them, ordering supplies, and keeping the business legal! Without him, this business would never have started!
Months ago, I felt a different nudge to marry art and biblical devotionals... After months of worrying about what people would think, I finally did it! The response has been staggering! I am blown away from the people who wanted this
simple, artful "Scripture Sketchbook"
for their bible studies. My heart is full thinking about it. I've got several other ideas in mind and I am excited about announcing those soon!
But that isn't all!
I am making the ARTFUL Subscription KIDS BOX even better! I have figured out how to capture the thrill of art-making as well as the practical side! I have learned hyperlapse video-making of my demonstrations so that kids get to SEE the steps but they don't have to spend so much time watching ME make art. In less than about 8 minutes, they see the WHOLE project in fast speed. It is so exciting! I definitely gave it the upgrade from being very school-like, at first!! Now, it is action-packed and gets the kids onto THEIR project with less time watching me. HANDS-on all the way! More on those kids boxes
in this
youtube VIDEO
or here is the
sign-up page
if you are interested.
Since all the adults feel left out, I have been in the creation-mode of a NEW subscription for the rest of us!
After polling and getting a HUGE response, I have decided to run with my idea of "Farmhouse NATURE BOX", where each month we'll paint 9x12 or sometimes 12x12 canvases of old barns, birds, fields and other simple scenes that bring calm and joy to my hillbilly heart. It will be available to purchase within a month! I am READY for my own art therapy with this box!
The beach theme, for those of you who remember my poll, will be later! It might be summer before I can pull it off! But, the beach is definitely my other love that makes me question my Ohio residence!
Can you hear the JOY in these words that you are reading?
Dave is doing his part and doing it well!
Janet is loving her paint party planner/ teacher role!
And I am designing things like crazy and enjoying the organic development of our business.
We are doing so many ARTFUL things. We are embracing the JOY from making art, teaching art and all the connection along the way. God has not abandoned us on the sea. Instead he has gently pushed us in a different direction than we ever planned! Amazingly, it is working great. We are serving more families than our local area because of this shift. We are able to deliver less expensive art classes because of the online portion. We are able to think creatively about how to accomplish our goals.
Not having a building to move forward with an in-person art studio WAS a huge detour....
Until we opened our hearts and minds and starting listening to the nudges.
Our mission really is to celebrate inspiration, creativity and connection and we still have a HUGE vision for an in-person studio one day. But, here's the beauty in this. It is in divine timing. We must trust the timing and the lessons we are learning along the way. And we truly are doing that!
Let's ALL give ourselves permission to experience JOY with The Artful Gathering, LLC.