The ARTFUL Subscription: ANIMALS drawing and painting lessons
Your home will be embarking upon creative art-making and memory-making very soon!
Set up/ create a password! Save it for logging in!
Choose Delivered MONTHLY or a one-time delivery.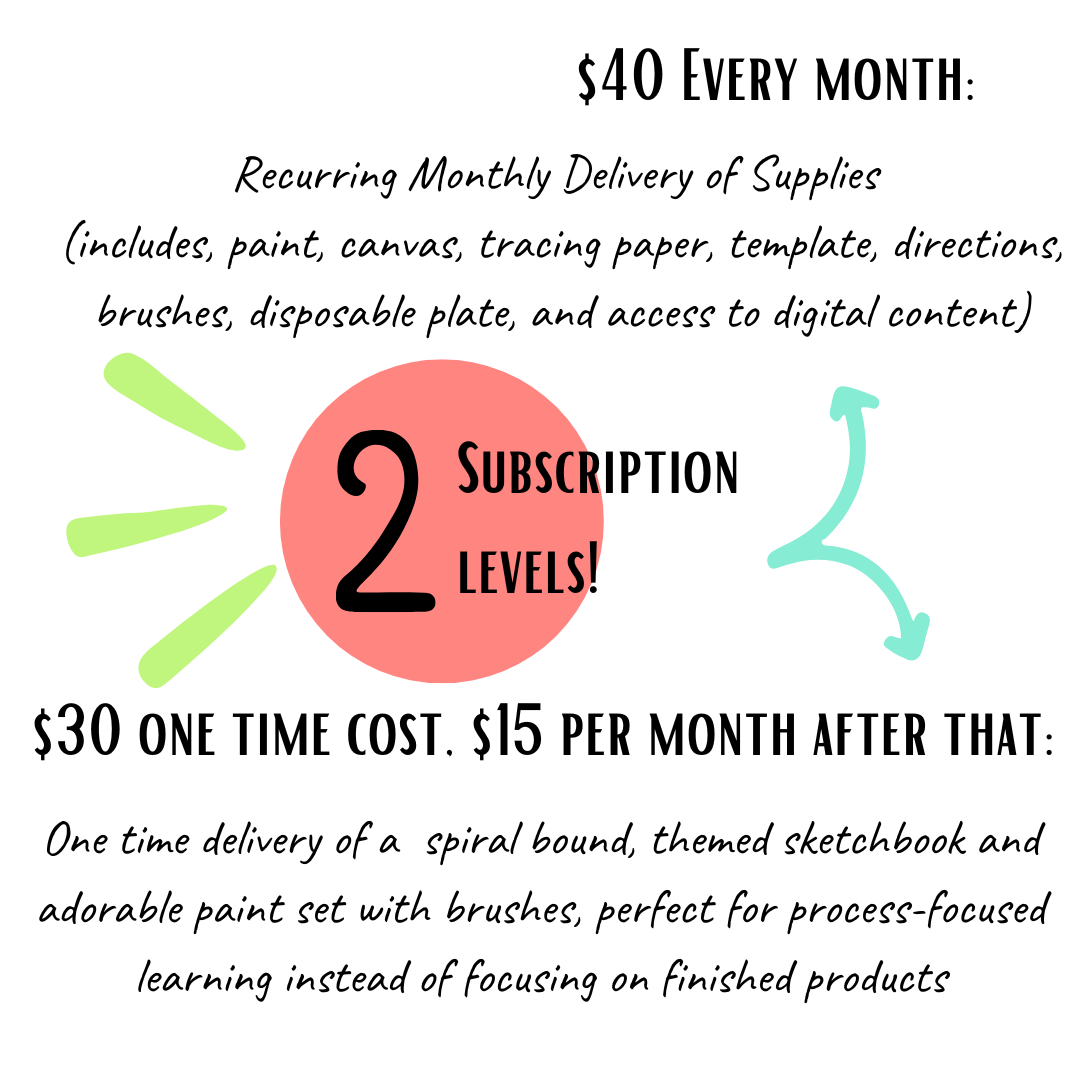 Keep an eye on your email for access!
Give yourself permission to feel JOY!